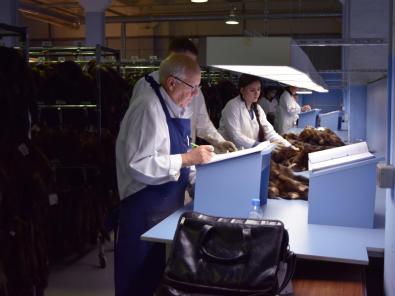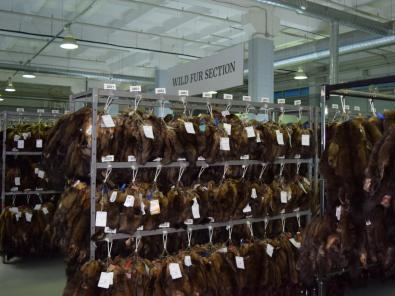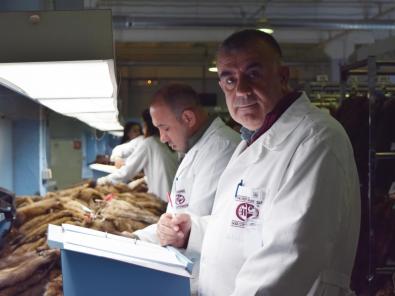 Here you find out the procedure of purchasing fur.
The official auction terms and conditions - download «Auction conditions of sale»
Normal advances while bidding AC Sojuzpushnina
1. Pre-registration for the auction
Fill out the form at «Online auction» page.
Important: please, let us know if you want to participate in the auction no later than 24 hours before it starts.
2. The deposit
We can require a minimum deposit of 25 % of invoice value.
3. Attending the auction
Registration at the Reception Desk
Inspection
Participation in sales
4. Invoicing
Filling out instructions for issuing invoices (all items must be filled in)
Please look at the example
Getting an invoice
5. Payment
The buyer must fulfill all payment liabilities no later than 21st day (prompt day) after the last day of the sales.
All payments are in Euro
Payment for the goods sold for export at the auction is to be effected in Euro by SWIFT-transfer according to the following bank details:
New Banking Details (updated Nov. 2019)
Please use new Beneficiary name, Beneficiary address and Account Number at your next payments.

Beneficiary name and account:
AUCTION COMPANY SOJUZPUSHNINA Ltd.acc.№ 40702840801400004045

Beneficiary address:
20/1, Podsosensky per.105062, Moscow, Russia

Beneficiary bank:
ALFA-BANK, 27 Kalanchevskaya str., Moscow, 107078
SWIFT: ALFARUMM

Correspondent bank of beneficiary's bank:
CITIBANK NA 399 Park Avenue, New York, NY 10043, USA

SWIFT: CITIUS33
Acc. with corresp. Bank №: 36310481

Details of payment:
invoices numbers

Currency:
Euro
DELIVERY
The Buyer must give invoicing and shipping instructions in writing immediately following the sale.
The Auction Company undertakes on the Buyer's instructions to render necessary services for the delivery of the goods to the place of destination, noted by the Buyer in its instructions.
Delivery is carried out after full payment.
Certificates of Sojuzpushnina and labels are sent by post after shipment of fur goods.
Contacts
If you have any questions about the deposit, payment, delivery and participating in auctions, please contact to:
Olga Vasilieva
Head of Logistics Department
Tel.: +7 (812) 313-67-13, +7 (812) 313-67-20
Mob.: +7 (911) 844-91-74
Email: vasilieva@spb.sojuzpushnina.ru
Documents
We wish you successful purchases, team Sojuzpushnina!