IX International exhibition INTERFABRIC-2021.Spring
March 16, 2021
AC Sojuzpushnina took part in the IX International exhibition of fabrics and textile materials «INTERFABRIC-2021.Spring», held from March 1 to 3 in Moscow.
At the exhibition was presented the fur industry salon «Interfur», during which the representatives of the fur industry exchanged views on the current situation in the business.
The days spent at the exhibition were eventful and active. On the first day of March, there was a fashion show of the jointly created collection of AC Sojuzpushnina and the «Russian Fur» company, under the name is "From Moscow to...".
The collection created by students of the Russian State University. A. N. Kosygina was represented during the exhibition.
AC Sojuzpushnina was one of the sponsors of the student competition, which resulted in this collection.
Our company pays great attention to the promotion of fur products among young people, and for this reason, we sponsored the contest «Collection of outerwear made of natural fur». In our category «Outerwear made of sable fur» Alexandra Grinkova took first place, a 1st-year student of the Faculty of "Technology of Artistic Processing of materials", Russian State University. A. N. Kosygina.
With us, this competition was sponsored by the fur farms of Savvatievo and New Fur, as well as the auction companies Saga Furs and Kopenhagen Fur.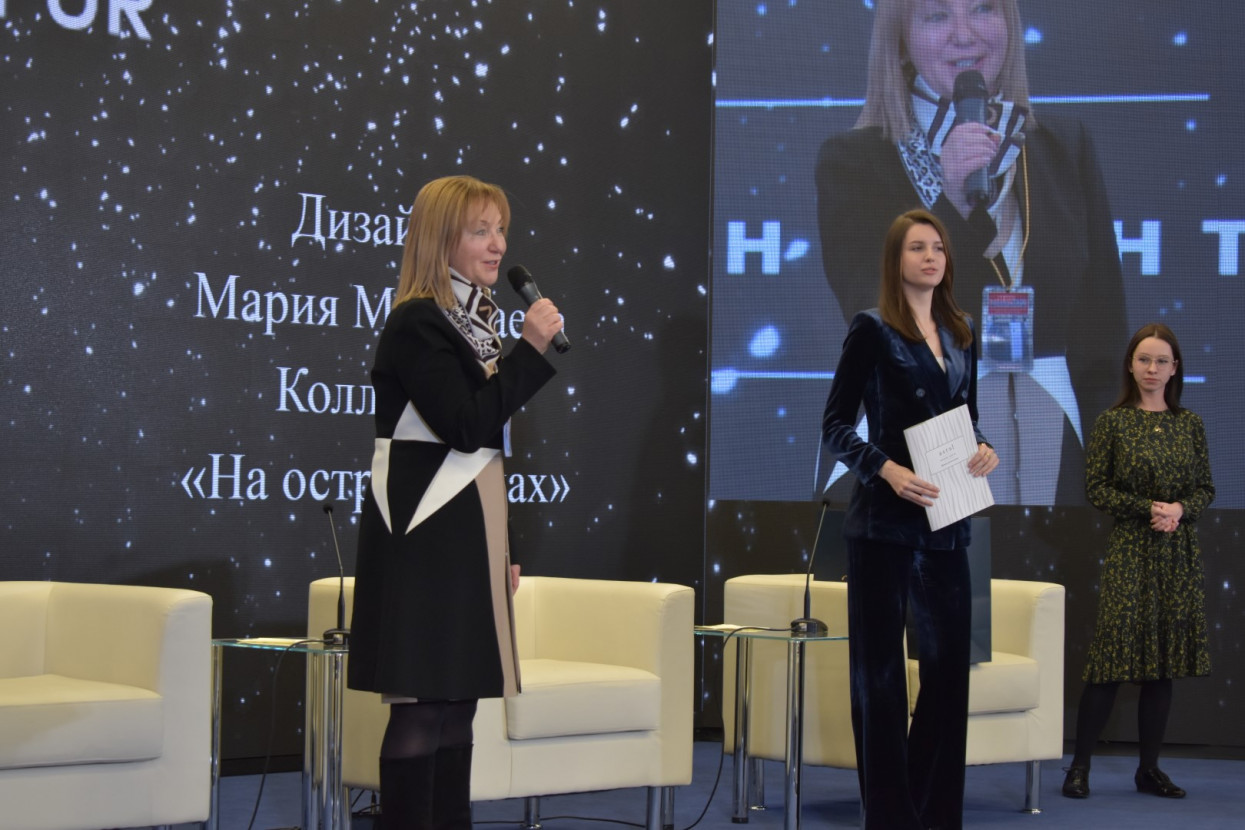 In the photo, Maria Sokolova, President of AC Sojuzpushnina, presented the diploma and congratulated the winner.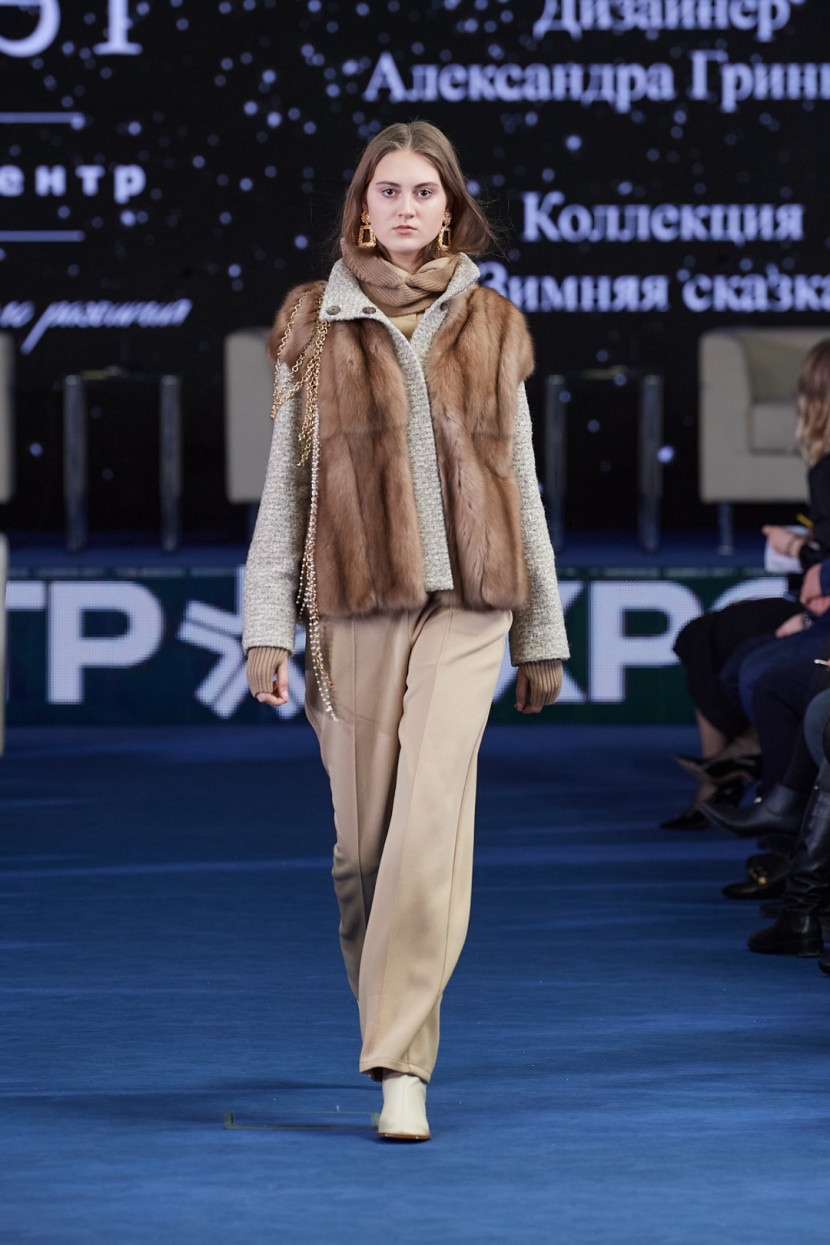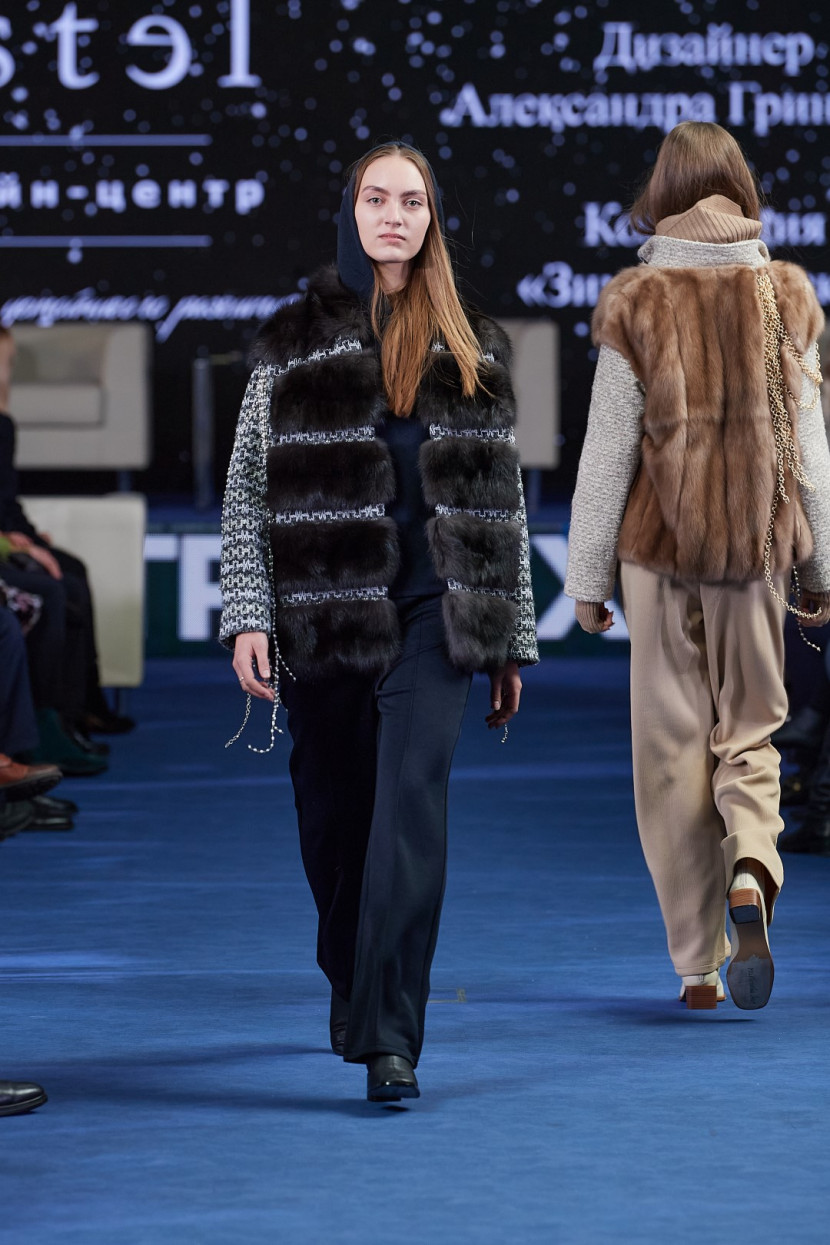 Several photos of the student collection of Alexandra Grinkova
During the exhibition, a round table was held on the topic «The modern fur market: challenges of the time and windows of opportunity».
​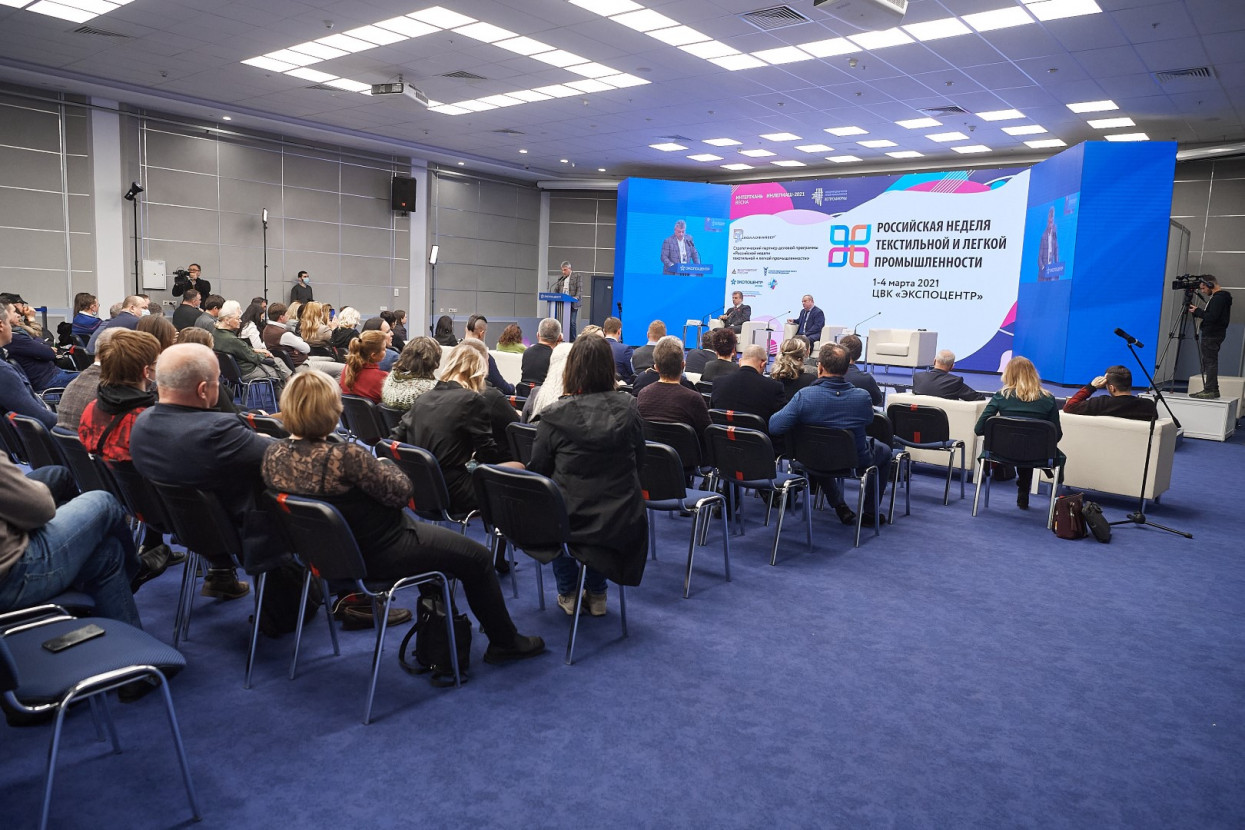 AC Sojuzpushnina was presented in the exhibition area with her stand, where colleagues had lively conversations.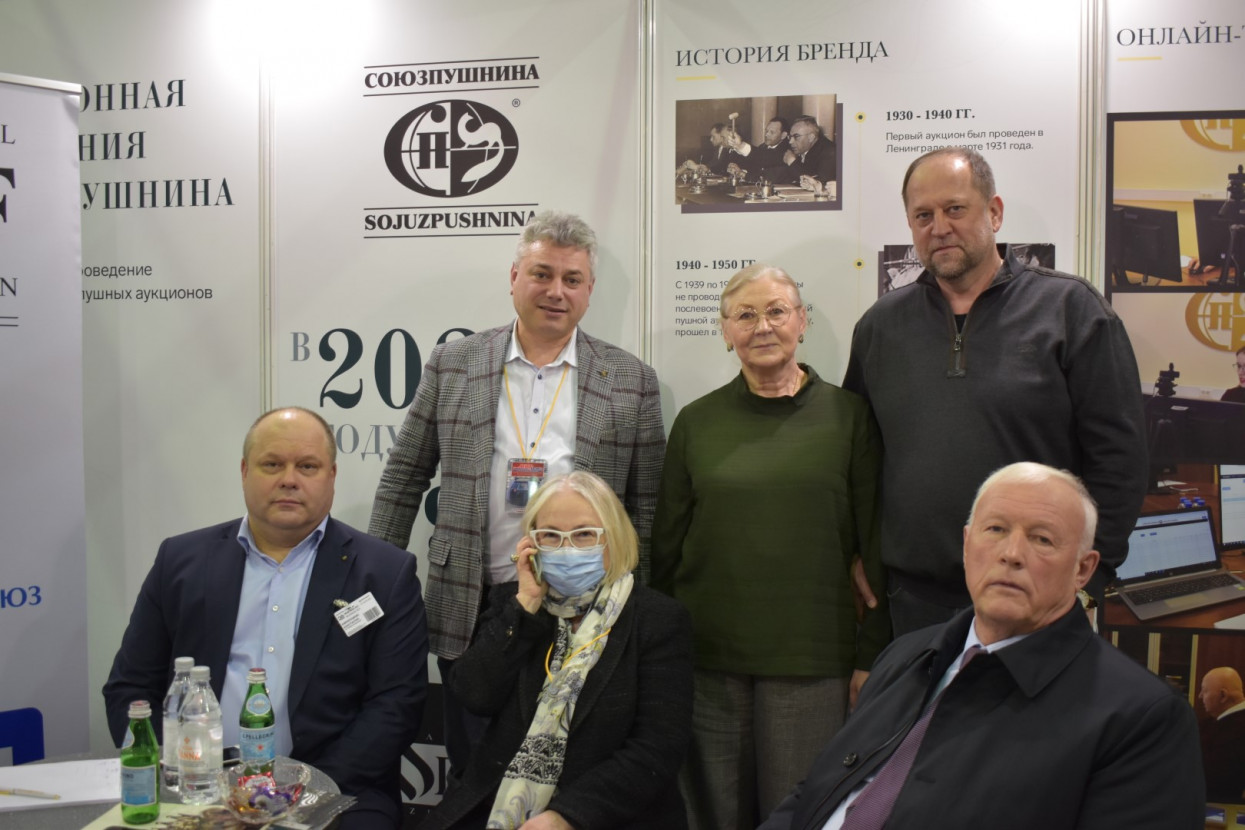 All news