Top Lot of 216th auction
December 22, 2021
Top Lot of farm sable raw was bought by P.J.Zeitlin International (Yulia Tyutrina expert ) for the company «QUEENS FUR», Ukraine at 1200 Euro per skin.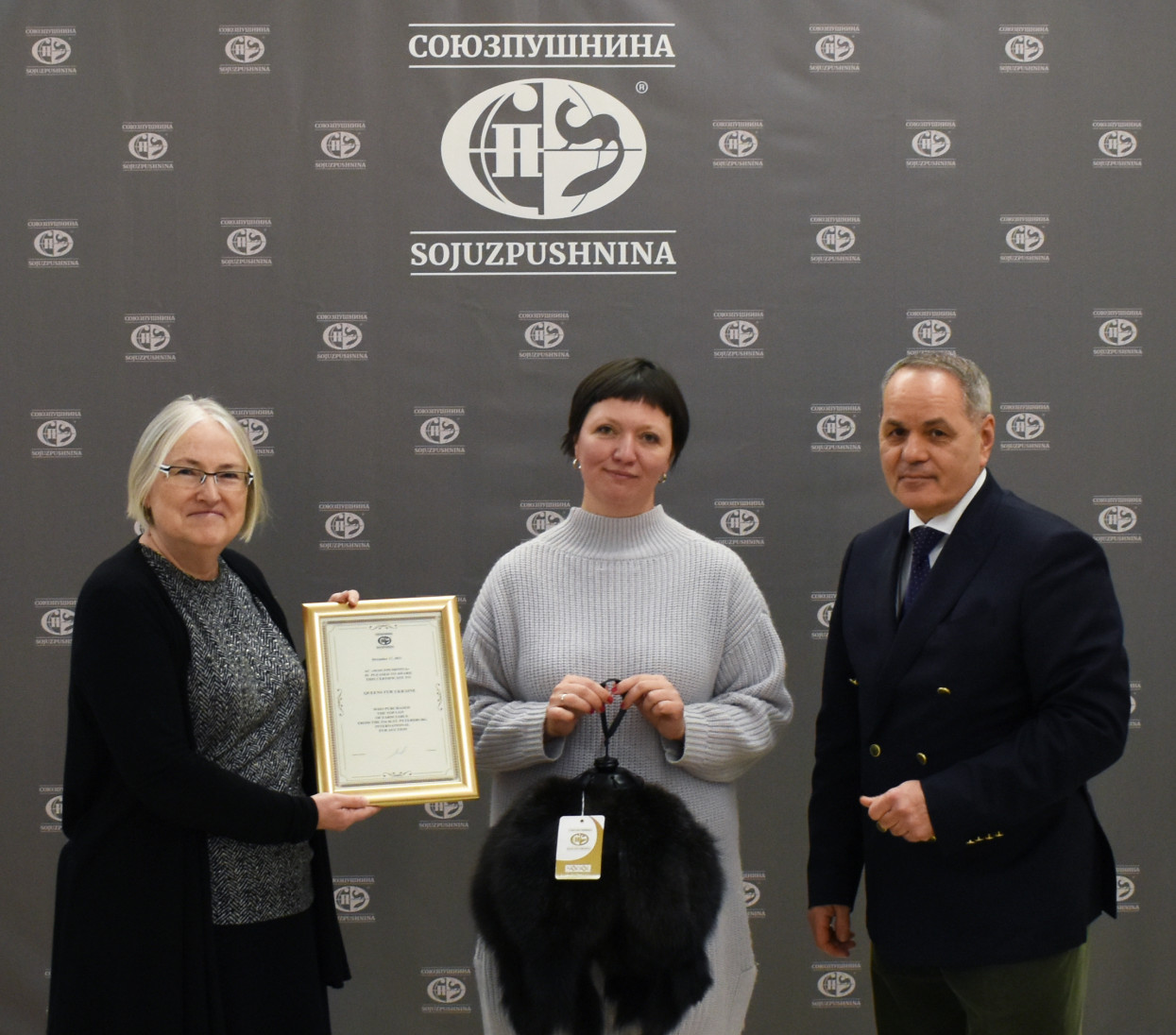 (in the photo: Elena Shmatova, Yulia Tyutrina and Vitaliy Ivanidi)
Queens Fur
The success of the Queens Fur company is a collaboration of modern production, laboratory design and the high-quality raw materials and the best dressing. Royal furs and an individual approach, including fuller shape are the secrets of VIP. High service and a large selection of ready-made models are available in brand stores in Dnipro and Kyiv.
A pleasant, concise online service for international clients is possible via Instagram: @Queens_Fur , @Queens.Fur
All news