Sales results of joint international fur auction
October 6, 2020

October 2-3, 2020
Sales results of joint international fur auction AС «Sojuzpushnina» and BAC «Russian Sable».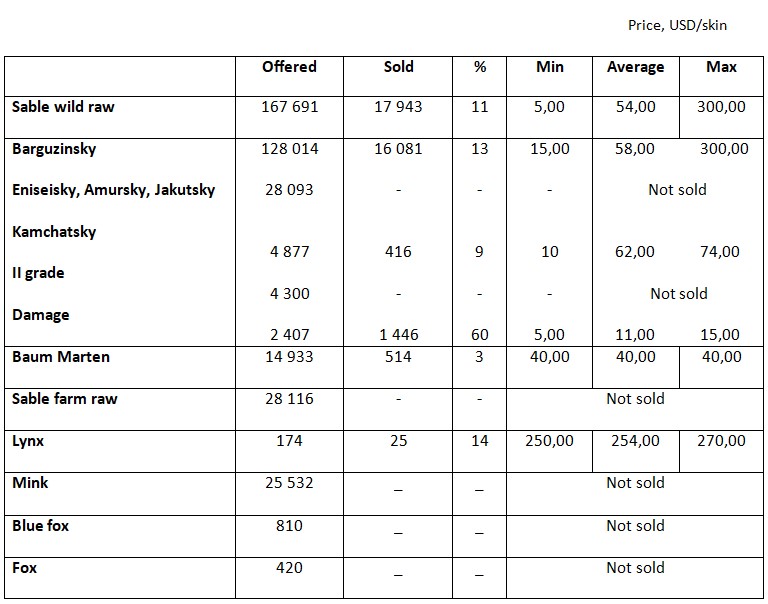 The first lot of joint international fur auction was bought by buyer Olga Levitina,LLC «Russian Fur».
Top lot was not sold at the auction.
Auction company «Sojuzpushnina» and Baikal Auction Company «Russian Sable» thanks all byers for participation in the auction and inform that next auction will be held in December 14-16, 2020.
The same time we inform that we continue sales online and if you are interested in skins please contact us.
Olga Vasilieva email: vasilieva@spb.sojuzpushnina.ru
All news